Internet & E-mail Safety
Basic Internet & Email Safety
Avoiding Scams, Malware, and Unsafe Practices
The internet is a great resource, we can buy products and services, research, educate, pay bills, and keep in touch with loved ones. The internet is also a great resource for criminals who want to steal your identity, hack into your bank account, use your computer and connection for illegal activities, and those that simply want to damage your computer and software. The amount of malware and viruses that is created is so large that no antivirus, firewall, nor malware detector can stop them all. Educating ourselves on how malware and scams work is the best prevention, but please do not disable or get rid of your antivirus, firewall, or malware detectors.
Phone Based
Internet scams do not always derive from the internet or email; sometimes it starts with a phone call. Your phone rings and on the other end is a person telling you your computer contains a virus and they are there to help. Hang up! This is a scam, the only people who may call you would be Cable Co-op and we will not ask you to log onto your computer nor provide us with any information, we will simply tell you your computer needs fixed by a professional, and that professional is not us. There are many other phone based scams; the FBI lists many of them and what to do at this link: http://www.fbi.gov/scams-safety/fraud.
Email Based
Email related scams often come in the form of "phishing". Phishing is an email scam that is attempting to get you to provide personal information. This information can include, email username and password, date of birth, bank account number, and much more. Any email you receive asking for verification of information should be considered a scam, and you should delete it. If the person, business, or company needs that information, they will contact you in another medium, such as a phone call or letter. Here is an example of a phishing scam;
From: The Oberlin Mail Support [mailto:techsuport@oberlin.net]
Sent: Friday, October 24, 2014 4:21 PM
To: youremail@oberlin.net
Subject: Oberlin Mail Alert
Attn: youremail@oberlin.net,
Due to congestion in our mail server, all unverified accounts would be shut down within the next 72hours. To confirm this account(s) is active, please complete your email verification details below.
                                COMPLETE YOUR EMAIL VERIFICATION BELOW 
*Full name:
*Email address: youremail@oberlin.net
*Password:
*Reconfirm Password:
Thank you for using Oberlin!
Copyright © 2014 Oberlin
Notice how they use an official looking email address and email! They have spoofed (used an email address that is not theirs) an email that does not exist and is even misspelled.
Here is another example of phishing; (notice the horrific spelling)
Barrister Hassan & Chembers
31 Sabongeri Street Kano State
Nigeria
Attention:Sir
I am barrister Hasan Ibrahim (SAN)Senior Advocate Of Nigeria from Skoto state Federal Republic of Nigeria,Please i want to know if your DEAD or ALIVE because on friday i traveled from Kano State to Federal High Cout Abuja, for an assignment, and find out where MR TOM WILLIAM from United States Of America swarn an Affidavite that your are his late brother who died on a crucial accident. that he is your next of kin to claim your contract inheritance fund. but i told the chief george Federal Republic Of Nigeria that i have come accross your file three years ago when i worked with the High Court Of Lagos, that i must contact you to know if that is true.

Why am contacting you is that they have arraged the transfer documents from the Federal High Court to eneble the paying Bank in Aboroad to effect the fund to Mr Tom Williams account before i stoped them, for immediate verification from you before any further action.
My dear if your still alive and want me to work for you kindly get back to me so that i will procced to Abuja tomorrow and arrange all the document on your favour so that you can contact the paying bank withgout any further delay.
I wait for your urgent responds.
Regards
 Barrister Hassan Ibrianim

And another example;
Hello good friend.
I know you will see this message as a surprise, but i send it to you personally.
This is a serious business and needs urgent attention.
It is real and it requires your assistance. I am talking about $2.8million, here.
If you are willing to work with me, just reply back for explanation.
When it comes to emails, never open an attachment and never respond with any information. Just delete it and if someone needs to get a hold of you they have many other ways of doing so. If a company wants this information and wants you to provide it via email, then they need to change their practices and policies.
Internet Based
Internet based malware often come in the form of pop ups. "Your PC is Infected", "Virus Detected", and "You Won an Ipad", are common pop ups that are disguising malware. They want you to download their product to "protect" your computer or input your information, but in reality you are opening yourself up to malware.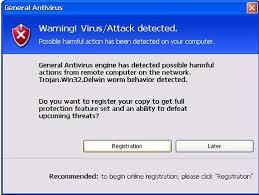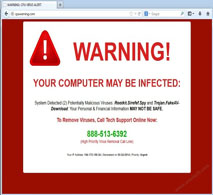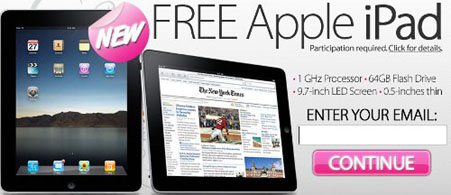 If you get one of these pop ups, or any other, simply close it out. If the pop up persists, close out your browser, if that doesn't work, restart your computer.
These are the basics and in no way represents a complete list of known email, internet, or phone scams. The Cable Co-op is not responsible for preventing or fixing issues related to these and other issues. Be safe, use caution, and more importantly don't allow scammers to ruin your internet experience.
When it comes to safety some simple rules apply.
If it looks too good to be true, it is not true
If you have no idea who it is, don't bother with it
Use an antivirus software and keep it updated
Use a reputable malware detector and keep it updated
Make sure you keep up with updates for your OS (operating system)
Educate yourself on scams
Educate yourself on folder and file share functions
It is better to be too safe than to risk your personal information
Secure your wireless and local (inside home) network