Oberlin Cable Co-op News
Cable Co-op Member Motivated, Community Centered
07/13/2021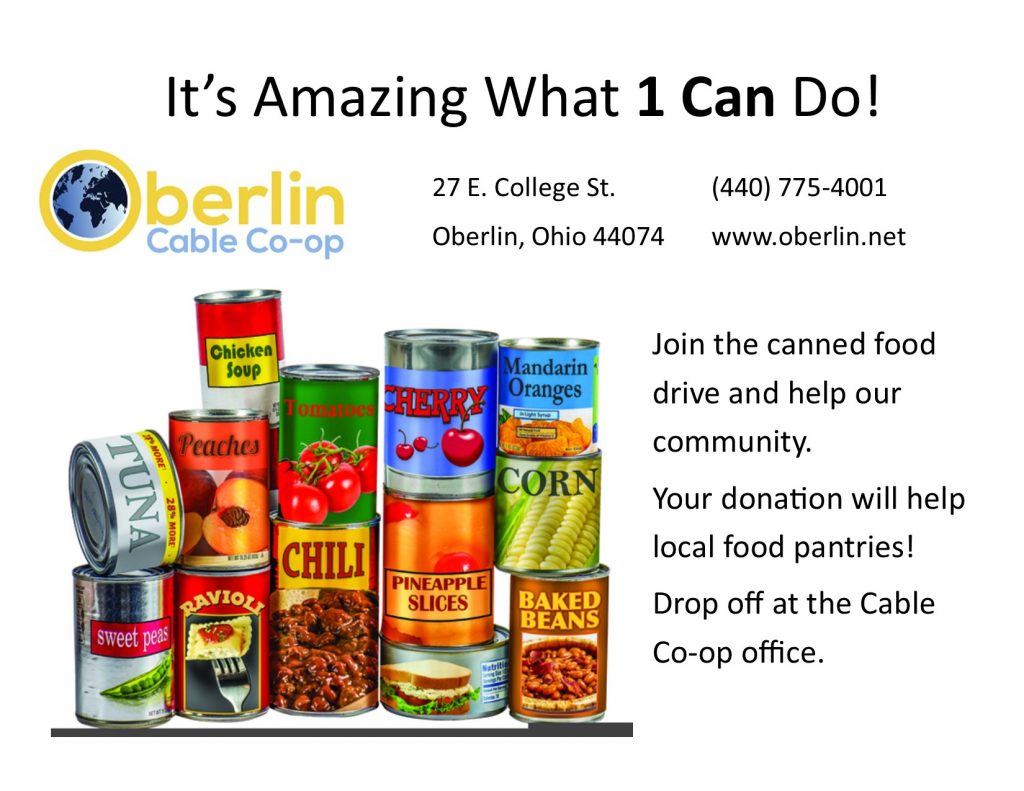 03/19/2021
The
nation-wide launch of 5G involves more than just cell phone providers. Due to
new FCC regulations, including the partial sale of the RF spectrum, 5G is
affecting every cable provider in the United States. The government allowed the
sale of the RF spectrum to cell phone providers, which has forced cable
television networks, local television networks, and cable television providers
to buy new equipment and transition services. In fact, there has been a lawsuit
filed by numerous cable operators against these new regulations.
These new
regulations include:
new receiver equipment
re-peaking of existing equipment
new transmit equipment
new gear installed in the head-end
Though the cost of the new gear and equipment is covered by
the FCC rulings, our time and interruption of services are not. These
transitions began in early 2020 and may continue until 2023.
Most of this
work cannot be scheduled for late night and must be done during normal
operations hours. Some channels will be affected during these transitions and
Cable Co-op will do all they can to keep the disruption to a minimum. However, we
cannot predict issues that may arise from this transition.
We apologize
for any inconvenience this may cause and will do our best to minimize issues.https://news.bloomberglaw.com/tech-and-telecom-law/fcc-plan-for-5g-spectrum-meets-new-hurdle-in-cable-lawsuit-1
Cable Co-op's Continuous Community Commitment
06/12/2020
Cable Co-op has
always helped the Oberlin community. This year Cable Co-op entered the Phoenix
Technology Initiative with the Oberlin schools and the City of Oberlin. This
initiative provided free internet to school-age children who did not have
internet access at home. This allowed the school children to continue their
education and took the burden off the household to provide internet service
during these trying times.
The funding
for this initiative ends June 30th of this year, but the need for
internet access does not. Cable Co-op has worked closely with various Oberlin churches
to find a solution. The program will now
be funded by Mount Zion Baptist Church, First Church of Oberlin, Oberlin House
of the Lord Fellowship Church, and the Cable Co-op itself. Now the program will be extended to August 31,
2020.
Oberlin
proves time and time again that members of the community will step-up when help
is needed. Cable Co-op
is proud to be part of the community and thankful for the help and
participation of Mount Zion Baptist Church, First Church of Oberlin, and the Oberlin
House of the Lord Fellowship Church.
Cable Co-op's commitment to their
community has always been strong and Cable Co-op will continue to support their
community to the best of their ability. Cable Co-op is honored to be such an
integral part of Oberlin.
05/01/2020
Learn about Internet Speed Tests by clicking, here