Oberlin Cable Co-op News
WUAB Bounce & Circle
01/15/2020


WUAB changed Bounce and Circle again. This is the 3rd change. When this is done the guide data on our DVR's and HD boxes do not match. We have reached out to ROVI (our guide provider) and WUAB about these changes and we are working on correcting this situation. Cable Co-op is sorry for any inconvenience this may have caused or is causing. This is beyond our control but we are working to correct it ASAP.


Career Opening
01/10/2020


Cable Co-op is now hiring
Please do not come into office, but rather send resume to email listed below

Customer Service Representative

Full- Time CSR needed. 40 hours per week, fair pay, great benefits, and a wonderful work environment. Join our team and experience a great working atmosphere and a stable job that guarantees 40 hours per week.

Full Time Position – Mon-Fri 8 AM to 5 PM.

Requirements: High School Diploma or Equivalent.
At least 2 years' experience in a Customer Service role.
Superb work ethics and attendance.
Great Communication skills in person and on the phone.
Good working knowledge of Microsoft Office.
Ability to learn and retain new skill sets.
Other computer experience and some technical ability helpful.

Salary range – $12-$14/hr. based on experience.
Paid Vacation / Paid Holidays / Medical

Equal Opportunity Employer.
Send resume to Ralph L Potts, GM.
career@oberlin.net
Circle
01/07/2020
Cable Co-op launched The Circle Network
Circle is an innovative new channel that will bring viewers
straight to the heart of country music and associated lifestyle.
Channel Location:
Prime w/ box = 149
Preferred = 149
Select = 58
QAM = 53-16
11/19/2019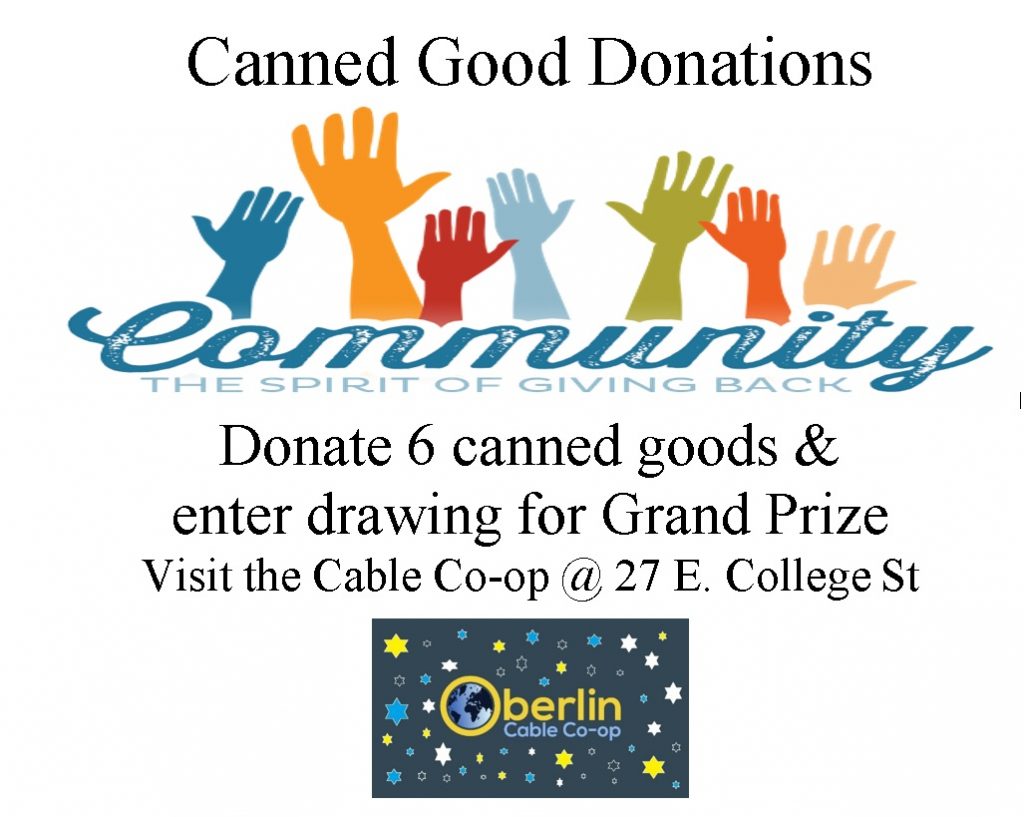 11/19/2019