WTVEISCOMING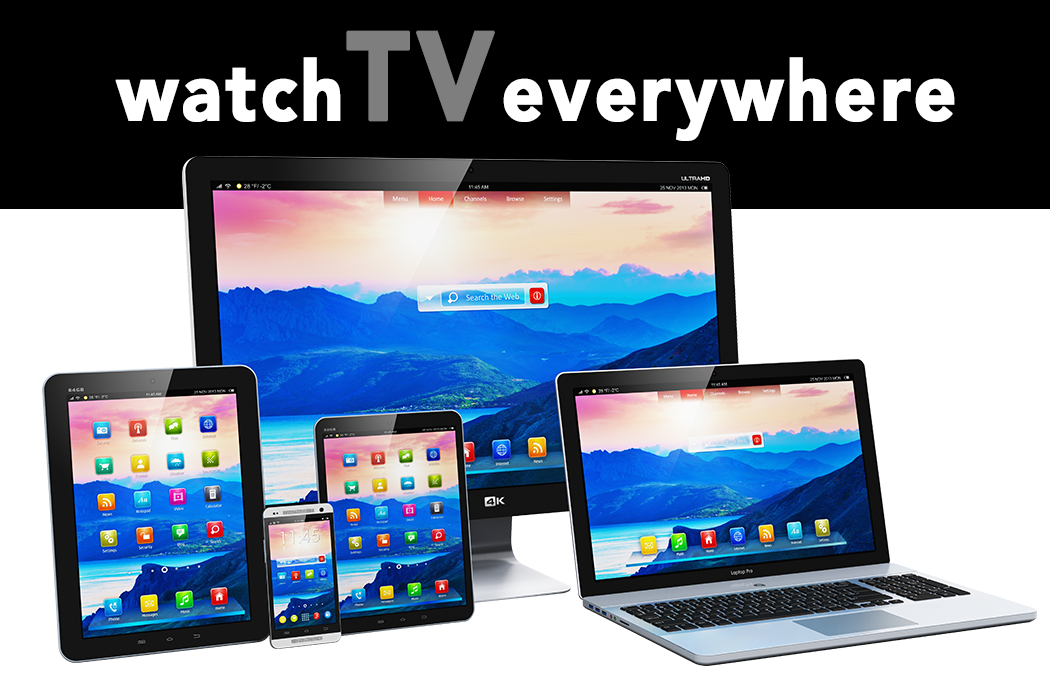 WTVE IS COMING!
Here is some information to get you started. There will be plenty more to come.
WatchTVEverywhere has a lot of different definitions. For us, it is TV programs that are available on something other than a TV set. That means your PC, laptop, iPad, iPhone, Android, and other personal electronic devices.
There are several differences from other streaming providers.
WatchTVEverywhere:
Once you are registered, you can watch any WatchTVEverywhere program as long as you are a subscriber to that network. 

Includes live TV. For example, WatchTVEverywhere includes live game coverage on NFL Network or WatchESPN.

Has full episodes of current TV shows within days of their premiere. You can also catch up on the entire season or previous seasons of your favorite shows.
WatchTVEverywhere works anywhere you can receive an Internet signal that is robust enough to handle streaming: inside your house, at the office, shopping mall, hotel, airport, vacation home, etc.
Here are some of the networks available via WTVE;
Fox Sports Ohio, SportsTime Ohio, History, HBO, A&E, Animal Planet, Discovery, Velocity, Science, Disney, ABC,
ESPN

,

Fox Sports 1

, Bravo, FX, NBC,

NBC Sports

,

Olympic Channel

,

NFL Network

, Food, HGTV, DIY, Cooking, Travel, TNT, TBS, & much more!
Here is a couple of articles on WTVE;
https://www.howtogeek.com/216648/have-a-cable-subscription-take-advantage-of-tv-everywhere-services/
https://www.consumerreports.org/cro/2012/05/tv-junkies-rejoice-you-can-now-watch-shows-and-movies-just-about-everywhere/index.htm